Steve Kohrherr is a professional writer, director, performer and residency facilitator.  He studied acting at James Madison University and, moved to New York City and took improv classes at the New Actors School. While in NYC, he also studied movement theatre with the Margolis Brown Adaptors and had master classes in clowning with Avner the Eccentric and James Calder. His skill in Acting Improv landed Steve a weekly gig at CBGB's Second Stage. Upon returning to Virginia, Steve focused mainly creating and performing educational theater for Virginia students. His performances and original productions are know for their interactive and entertaining sparkle ( you can read some selected reviews here). To date, Steve's performances and  productions have been seen over half a million students and adults. He continues to be a professional clown and firm believer in the healing power of laughter.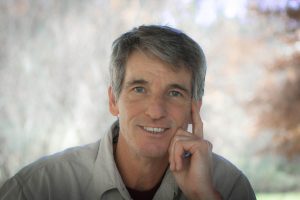 Writer
2010 – The X Factor, Virginia Hemophilia Foundation
2008 – A House Divided: Voices of the Civil War, Young Audiences of Virginia
2006 – Simon Botch Settles Jamestown, SOL Theatre & Young Audiences of Virginia
2005 – P.T. Phylum's Amazing Animal Adaptations Of The Chesapeake Bay, The Virginia Aquarium
2004 – The Fin Factor, The Virginia Aquarium
2002 – Ordinary Heroes, Young Audience of Virginia & The National D-Day Memorial Foundation

2002 –

P.T. Phylum's Ocean In Motion Extravaganza, The Virginia Aquarium
2000 – Destination: America, The Chrysler Museum of Art
1998 – The Players From Chelm,  The Chrysler Museum of Art
1997 – The Greeks: Acropolis Now, Marmalade Children's Theatre Co.
Director
2000 – Destination: America, The Chrysler Museum of Art
1999 – The Search For Signs Of Intelligent Life In The Universe, Second Story Theater
1998 – The Players From Chelm,

 

The Chrysler Museum of Art
1996 – Parallel Lives: The Kathy & Mo Show, The Actors Theater
Performance (Selected)
Seymour, Little Shop Of Horrors, Tidewater Dinner Theater
Trinculo, The Tempest/A Tempestade, Serpent Theater Ensemble
Musician, The Grapes Of Wrath, Old Dominion University Theater
Sloth, Every Fools Feast, Generic Theater
Orin, Children Of A Lesser God, Generic Theater
Shlimazel, The Players From Chelm, Second Story Theater
Harold, Manly Men, Second Story Theater
Dionysus, The Greeks: Acropolis Now, Marmalade Children's Theatre
Hamlet/Petruchio, Scenes From Will, Total Theater Performance
Mercutio, Romeo And Juliet, Fools For Shakespeare
Ensemble, Koppelvision and Other Digital Deities, Margolis/Brown Adaptors
Briar Bear, Tales Of Virginia, Marmalade Children's Theatre
Corporate Events
2001 – Ricochet Radio II, Hampton Roads Economic Development Alliance
2000 – Ricochet Radio, Hampton Roads Economic Development Alliance
Residencies
2002 – Comedy Shop, ShenanArts
2002 – Radio Waves, Young Audiences of Virginia
2002 to 2006 – Sea Scholars, Virginia Aquarium
2001 – Peace Makers, ShenanArts
2000 to 2006 – Act Out, Young Audiences of Virginia
1999 to 2006 – Camp Chrysler, Chrysler Museum of Art
1989 – The Creative Arts Team, New York University
1983 to 1987 – Creative Adventures, Young Audiences of Virginia
Awards & Recognition
2010 – The Distinction for Health Education Outreach, The X Factor, National Hemophilia Foundation
2002 – Artist of the Year, Young Audiences of Virginia
2000 – Artist of the Year, Young Audiences of Virginia
1996 – Best Director of a Comedy, Parallel Lives: The Kathy & Mo Show, Portfolio Awards
Training
Acting – New Actors Workshop; James Madison Univ.

Movement – Adaptors Movement Theater School

Clowning – Avner "the Eccentric", James Calder